Indeed, house Keys along with you sometimes create key problems to enter your house, because of a lost or silly mistake. Therefore, a general lock could not ensure proper security. Moreover, it may be irritating to carry and store home keys in your pocket or wallet. So, what's the smart solution? I am sure, Kwikset SmartCode 913 review will explain the right solution for your smart home security.
So, install an electronic deadbolt like the Kwikset SmartCode 913 and ensure your home security. In addition, no need to carry your home key and no worry about losing it.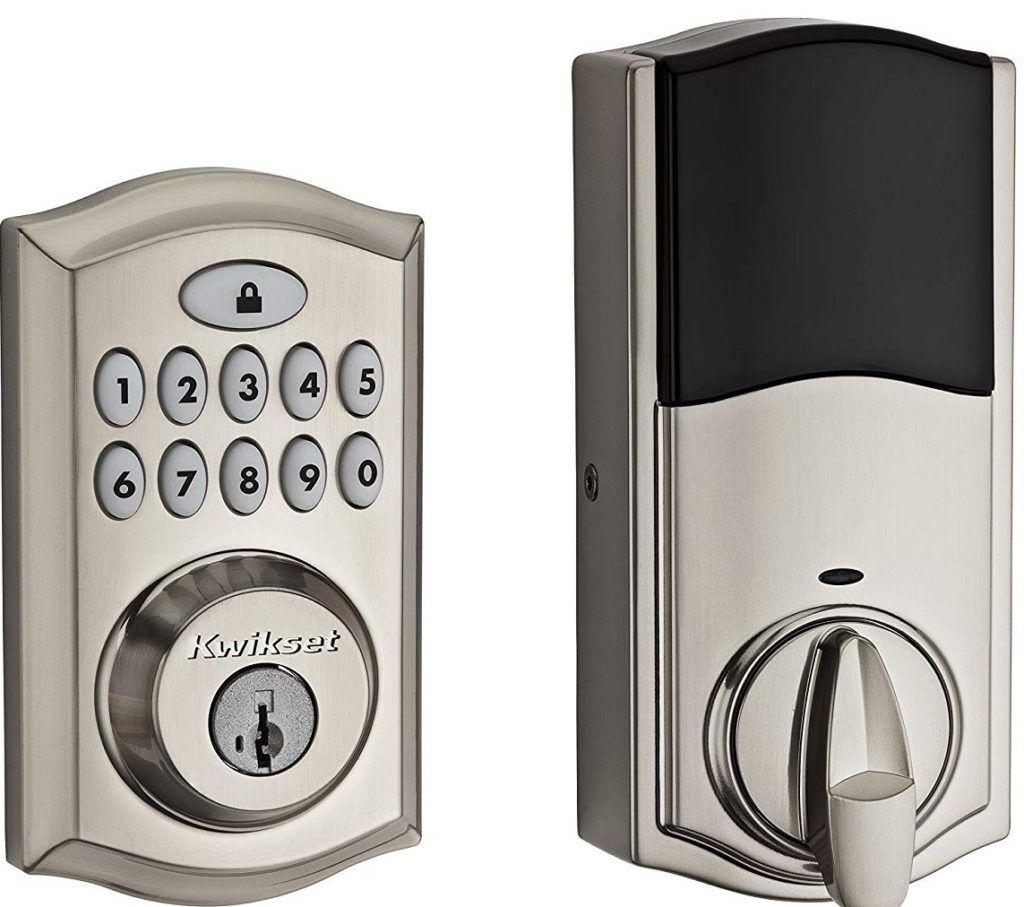 Indeed, world-famous home security lock producer innovated Kwikset SmartCode 913 UL Electronic deadbolt is a great featured keyless front door lock, that guarantees safety and security.
Moreover, Kwikset's keyless deadbolt technological features and trusted performance amazing. Also, it's satin nickel finishing and keyless entry touchpad increase your door interior.
Furthermore, Kwikset SmartCode 913 motorized touchpad electronic deadbolt featured with 10 digits backlit audible keypad and dedicated lock button. Also, it features with latest technologies.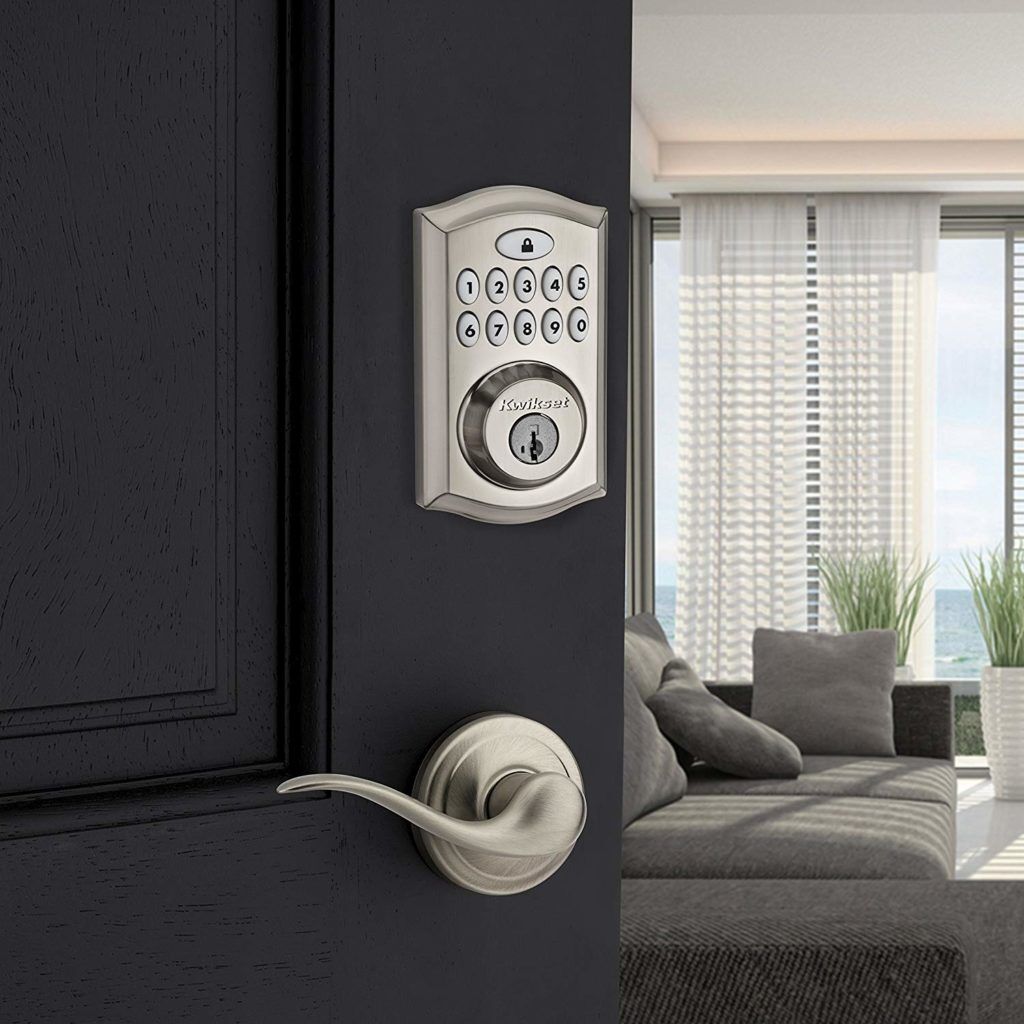 Significantly, Kwikset SmartCode 913 contained one-touch locking and a 30-second auto-lock option. Also, its 16 customizable personalized codes ensure high security.
Most importantly, Kwikset SmartCode 913 features SmartKey re-key technology with bump guard protection. Moreover, for excellent performance this smart lock BHMA Grade 2 certified. Furthermore, Kwikset SmartCode is UL certified with a 20-minute fire rating.
Finally, no doubt Kwikset SmartCode 913 is a high-security door lock with standard quality. So, considering its features and security performance this is one of the best keyless door locks.
---
Key features of Kwikset SmartCode 913
Let's look at the features of Kwikset SmartCode 913, which will help everyone to understand.
Sturdy Metal and programmable functional engineered lock
Reduced interior size and sleek metal attractive design
Secured keyless entry
Single touch locking system
16 Programmable user codes for added security
10-Digit backlit keypad with dedicated lock button
BHMA grade 2 certified
UL certified with 20-Minute fire rating,
SmartKey Security™ Technology – The lock can Re-key yourself within seconds
Patented side locking bar technology offers improved security
Installs in minutes with just a screwdriver
Tamper-resistant interior cover
Compliments any Kwikset Product (knobs, levers, handle sets)
Requires 4 AA batteries for operation
Fits standard doors (1-3/8in. – 2in.)
No need for new screw holes or hard wiring
Lifetime mechanical and finish warranty.
1-year electronics warranty
Exclusive features:
BHMA Grade 2 certified
UL certified with a 20-minute fire rating
SmartKey re-key technology
patented side locking bar technology
Lock bumping protection
Secrete Alarm for 3 consecutive incorrect codes
lifetime finish and mechanical warranty
Best Buy rating by Consumers Digest Magazine in the residential deadbolt lock category
Benefits Found in Kwikset Smartcode 913 Review
Not have to take a key along with you when going outside
Peace of mind
personalized unlock code for additional security
Easy installation with Screwdriver or general toolset
Kwikset SmartCode 913 set Includes

Exterior Keypad
Interior Assembly
Latch
Mounting Plate
Allen Wrench
Adapter Ring
Strike
Keys
SmartKey Tool
Fasteners
Technical Features of SmartCode 913
Brand: Kwikset
Model: 99130-002
Product Dimension: 3.5 x 5.4 x 9.9 Inches
Weight: 1.5 Pounds
Color: Traditional Satin Nickel
Style: Deadbolt
Battery: 1 Lithium-ion battery
Customer Review: 4.1 Out of 5
---
SmartCode 913 Electronic Keypad Deadbolt Installation Video & User Manual
Kwikset SmartCode 913 User Manual
Kwikset SmartCode 913 troubleshooting and features setup
* Manual and video courtesy Kwikset
Most Importantly, Kwikset SmartCode 913 instructions and Personal code Customization Video:
---
How to use a smart key? Maintenance Tip
Whatever, Kwikset smart key tool is a digital device inserted system, so you need to use it smartly by using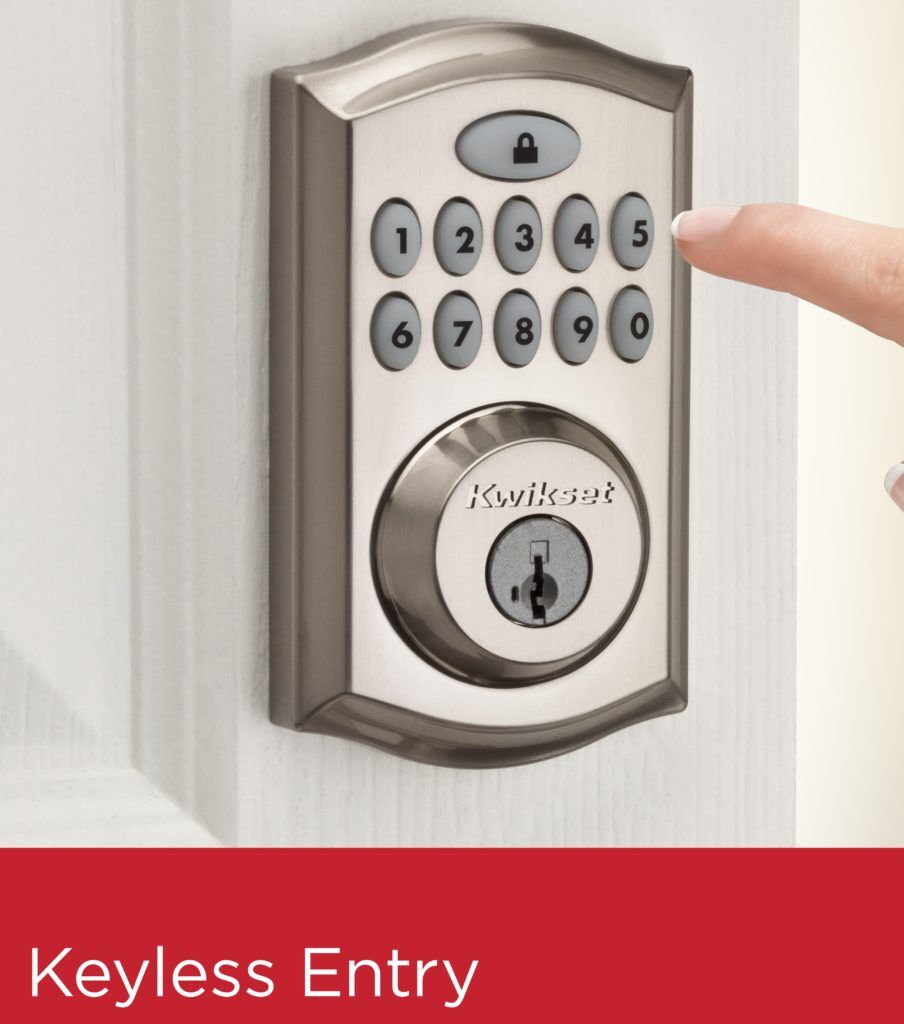 personalized code. Moreover, for better security just follow some tips likewise;
Read the Kwikset smart key instructions properly
Understand the customization of personal code
Setting properly and check all functions
Kwikset SmartCode 913 parts are small and sensitive
Never force during coding
Remember your code and change it frequently
If you forget code, you can reset it easily
Final Thoughts
Indeed, the Kwikset SmartCode 913 is a great security system for your home. On the other hand, it's a great device for keyless entry. Therefore, Kwikset deadbolt is high-quality hardware that got some prestigious certificates.
In the article Kwikset SmartCode 913 review, we have tried to explain all its features and specialty. I hope you got the advantages of SmartCode 913 and understand, why it's an exclusive Electronic Deadbolt. Also, the Kwikset SmartCode 913 price is affordable for its users.
So, you can confidently rely on great brand Kwikset SmartCode for hassle-free home security. Furthermore, for any quarry please feel free to contact or tweet us. Also, you are well come to our blog and other tools review on this site.