Tools are an essential part of any worker, homework, or project. Having a good, reliable set of tools can make any job easier. If you are a beginner, it is important to know how to set up a tool bag. This will ensure that you have everything you need and that your tools are organized and easy to find.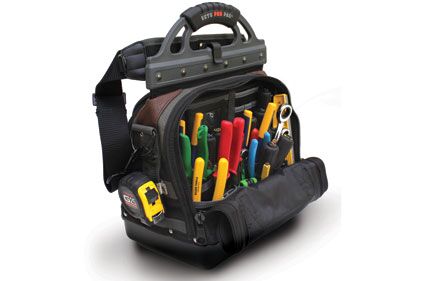 What is a Tool Bag?
A tool bag is simply a bag designed to hold your tools. It's usually made from tough, durable materials like canvas or nylon, and has plenty of compartments and pockets to keep everything organized.
Why do you need a Tool Bag?
A tool bag is a great way to keep all your tools in one place. No more rummaging around in the bottom of your toolbox, or searching under the couch for that missing hammer! A tool bag also protects your tools from damage and makes them easier to transport.
How to Set up a Tool Bag: Follow 4 Easy Steps
Before discussing tool setup your need to Choose a bag that is the right size for your needs. If you have a lot of tools, you will need a larger bag. If you only have a few tools, a smaller bag will do. Once you have chosen the right size bag, follow these four easy steps:
Step 1: Start from the Bottom
The first step is to start from the bottom of the bag and work your way up. This will ensure that all of your tools are properly secured and won't fall out when you open the bag. Start by placing your heaviest tools at the bottom of the bag. This will help to keep the bag balanced and prevent it from tipping over when you set it down.
Step 2: Organize the bag middle part
Next, fill the middle section of the bag with your smaller tools. Organize these tools by type, so that you can easily find what you need when you need it. For example, keep all your screwdrivers together, or all your wrenches together. This will make it much easier to find the right tool when you need it.
Step 3: organize Pockets
The pockets of your tool bag are perfect for storing smaller items like nails, screws, washers, and other hardware. Again, try to organize these items by type so that you can easily find what you need. You may also want to label the pockets so that you know at a glance what is inside.
Step 4: organize the bag's front part
The front part of the bag is a great place to store items that you need quick access to. This might include things like your tape measure, level, or hammer. Organize these items so that they are easy to grab and go. Your need to organize the front part with the most-used accessor.
Once you have all of your tools and accessories securely in place, close up the bag and get to work! With a little bit of organization, you'll be able to find everything you need quickly and easily. Plus, your tools will be well protected
Conclusion
A tool bag is a great way to keep all your tools organized and in one place. By following these four simple steps, you can ensure that your tool bag is set up correctly and efficiently. This will make it easy for you to find the right tool when you need it and will help to protect your tools from damage.