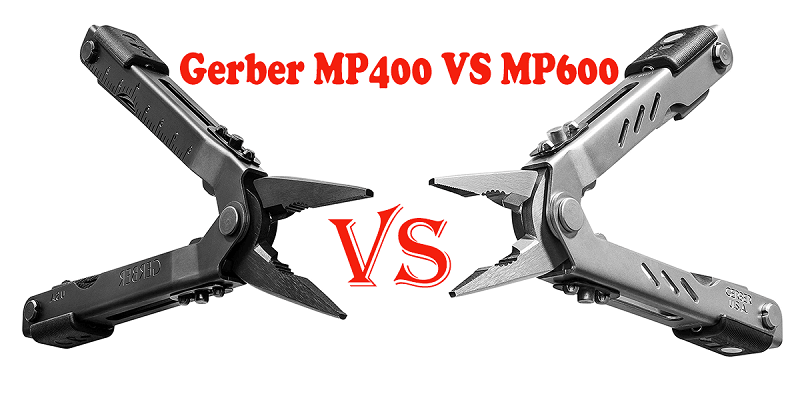 In the panicked situation of covid-19, when people are getting out of their nerves. As per the situation we cannot meet anyone that frequently and we don't want to interact with any other person because of SOP's. In this whole scenario, if any of your home appliances got damage what will be the first act you will do? You will call the electrician or else. But what if you have tools at your home for repairing? You can easily overcome the damage with yourself.
Gerber introduces the Gerber MP400 and Gerber MP600 new tools of repairing which are multipurpose. So, you can use these 15 tools in versatile ways. Let's have a look at the new tools Gerber MP400 Vs MP600. Gerber is well-known among the knife aficionados for manufacturing high-quality knives that are always made in America.
They're now trying to establish themselves as a top manufacturer of multi-tools as well. To do that, they've introduced an overwhelming take on the one-handed opening trend. It is n astonishing tool as the Multi-Plier MP600, is incredibly famous among members of the US military and the general public. Our Gerber MP600 review will explore the tool lead-out, durability, and usability of this multi-tool and let you know if Gerber is living up to its reputation.
SPECIFICATIONS OF GERBER MP400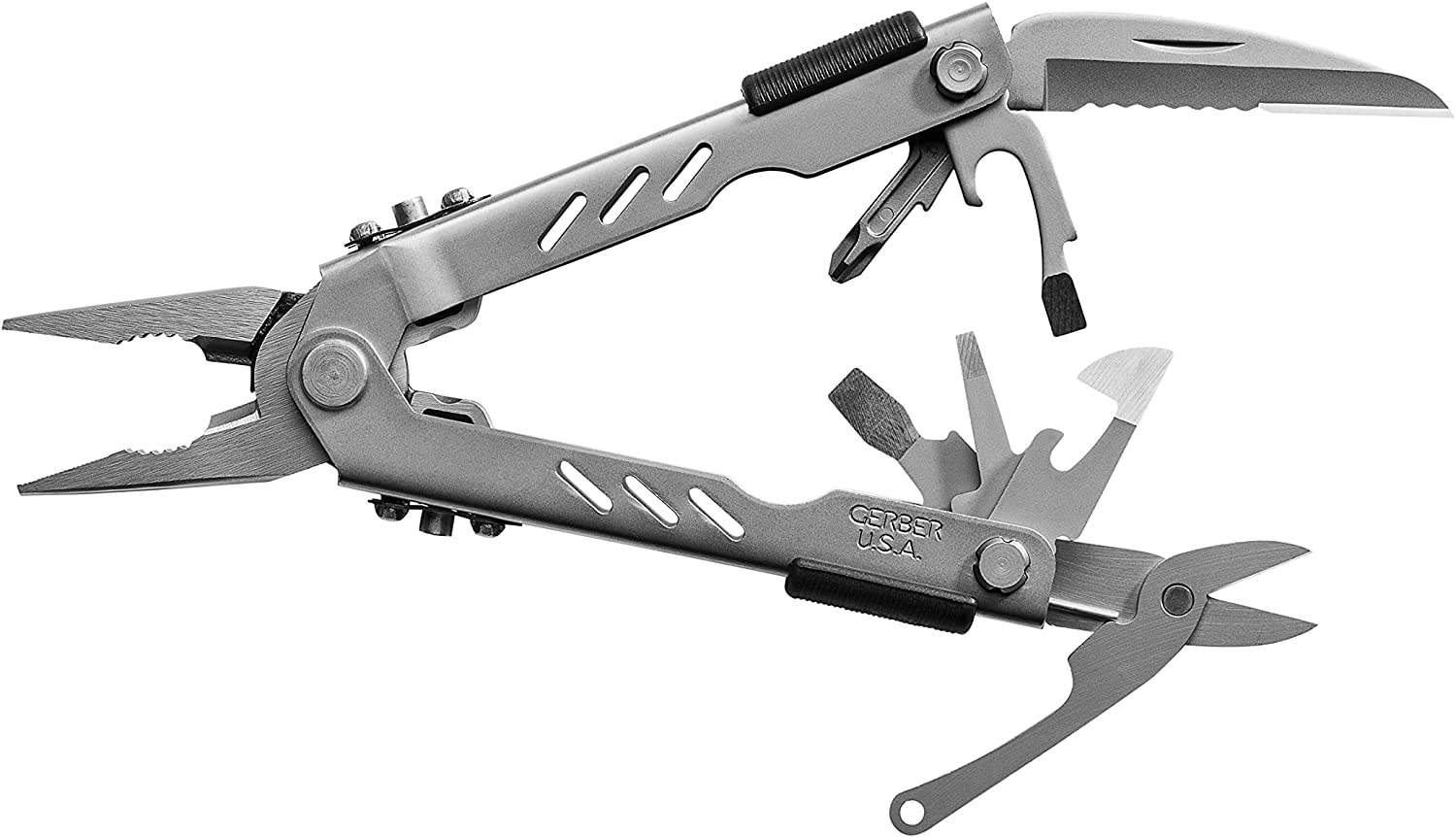 Dimensions: 5.×2.8×1.5 inches.
Color: silver
Material: stainless steel
Weight: 6.8 ounces
Folding measurement: 4.3 inches
FEATURES OF GERBER MP400
Gerber MP400 has been designed user-friendly. It will easily adjust in your hand which means that it is highly comfortable to use as long as you need. The three slits of MP400 will make your grip strength over the multi-tool. It is not so heavy, as it is designed to use by every type of person. The body is composed of stainless steel which is no doubt very reliable and sturdy.
The incredible safety system Saf.T.Plus will lock all the prohibited systems while using it. It is a great innovation that has been compelling in Gerber MP400. You can fold it easily after use and can place it in a protective case. It will be only measures 4.3 inches long on folding but when you will place it in the protective case, the size will be increased slightly. The overall weight is only 6.8 ounces.
MP400 can handle the wire that you are going to be handling either around your home some sort of electronic device, some of your vehicles and other types of banding things. Binding, wrapping, and hipping on these teeth at all. It is used to tie up stuff. If you are looking for easy EDC PLIERS based compact tool, then MP400 is one of the multi-tools that are very capable of getting the job done.
If we talk like Gerber MP400 Vs MP600, the Gerber MP400 is compact. However, Gerber MP400 comes with a quality of supplies. For instance, high-quality screwdrivers include three different sizes flatheads and one Philips head. Some hardly ever using tools of Gerber MP400 includes can opener, scissor and bottle opener.
SPECIFICATIONS OF GERBER MP600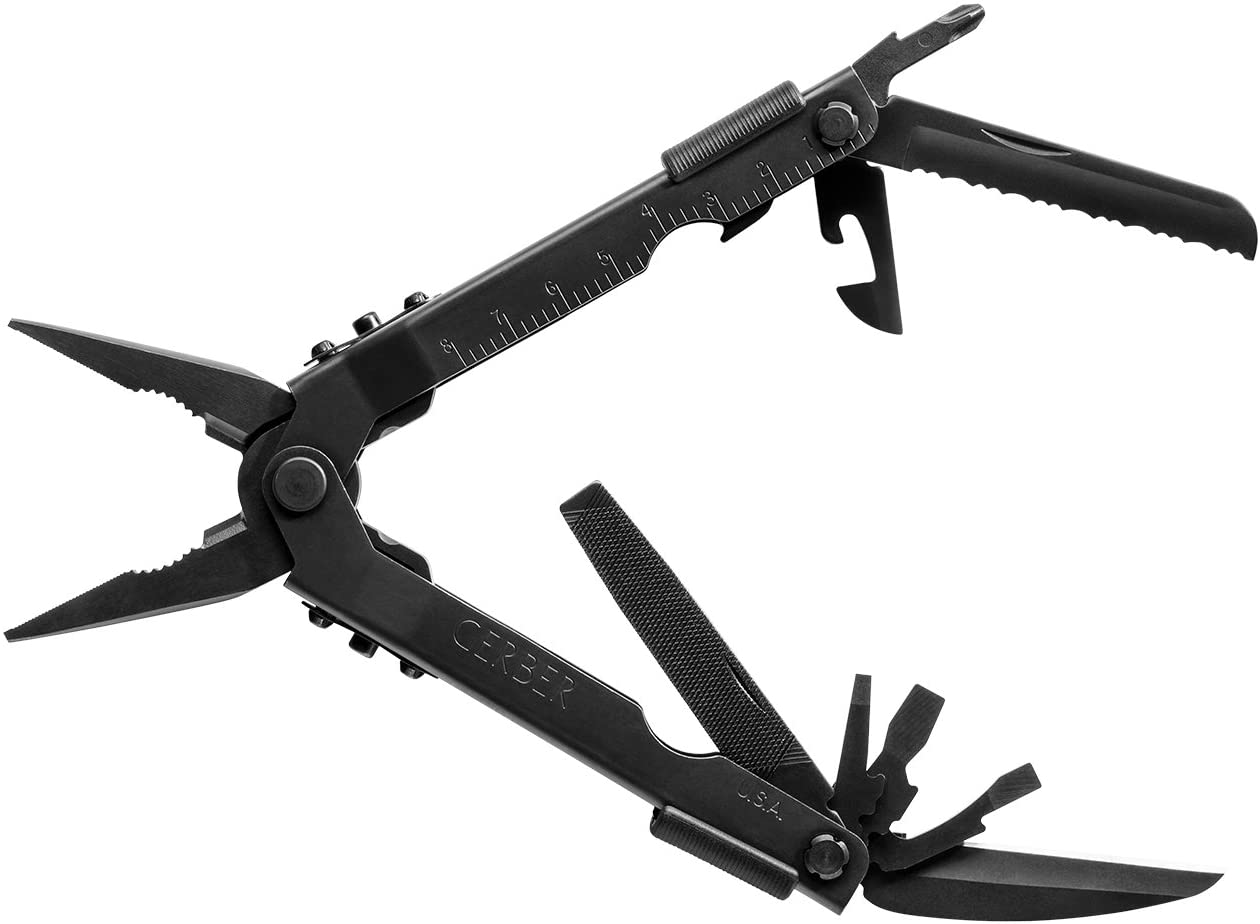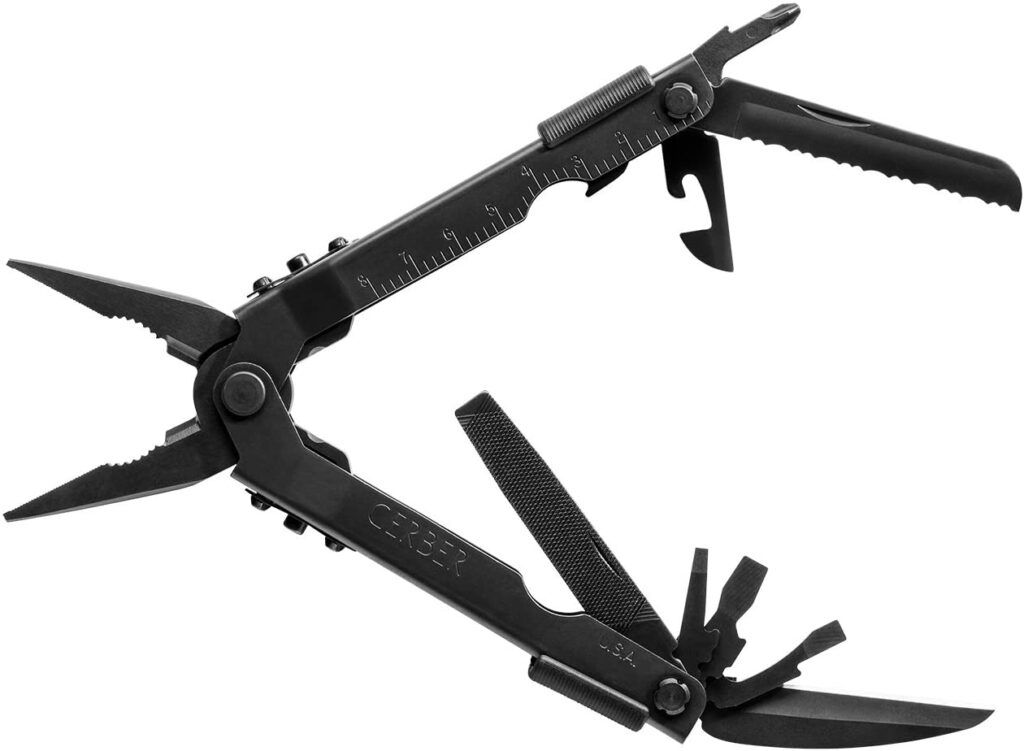 Gerber MP600 has 15 tools in one.
Dimensions: (5.1×1.25×0.75) 5.1 inches a height of 1.25 inches and thickness of 0.75 inches.
Color: silver and bead blast
Material: stainless steel
Sturdy and thick construction
needle nose pliers.
Pinch cut wire cutters.
Wire crimper.
Plain edge knife.
Serrated knife.
FEATURES OF GERBER MP600
If we are supposed to see a lot of military use, we are going to kick in and out of it but also trash on this thing and see if they can handle it hard so let's get started.
In the contrast of Gerber MP400 Vs MP600, you will get diverse transitions. We are gone thrash on this as we look at this multi-tool now on Gerber's website. If you look at some of their videos from a citizen standpoint as I want over amazon drop some dollars on this model this is we use for the military purpose this is very first handed deploying plier which is super cool so with just a flick of the work of the wrist you can easily open this and get to work you don't have it two hands and you know twist it and open it with one hand.
Gerber MP600 includes sets of crimps at back. It has a front side adjustment tool and matrix measurement ruler then on the other side you are going to have a standard measurement ruler with a complete blacked out body. It has a nice D-ring so that if you want to attach a Para cord or other lashing attachments you can do it here.
Gerber MP600 have 6 inches coarse which has grit on one side and slightly less on another side. It has three deferent sided flatheads as well as an opener so if you are in the military you can enjoy cool refreshing beverages. Last but not least MP600 have our 420 high carbon blades again 2.6 inches.
Comparison of Gerber MP400 Vs MP600
Gerber MP400 and Gerber MP600 have flicking option their bodies are of the same material but their sizes, dimensions are different from each other MP600 have some more features as compared to MP400 let us have a look at Gerber MP400 and MP600 tools and their differences.
Let's go ahead and take a look here at the plies on MP600 and MP400 now you got good needle nose pliers here they are going to be able to get into pretty precise areas do more precise tasks you know pull the wire out of the pipe then you got really good teeth along here and three heads are 420 and you have the replaceable teeth and I really like that a lot and of the replaceable
teeth have done a great job cutting through all kinds of wire regardless of those 12 gauge copper wiring stripping that as well as just galvanized wire when you pull next tool out you can see Saf.T.Plus lock knife and tools, lanyard ring, serrated knife, can opener, cross point screwdriver, ruler, wire crimper, file, small, medium, and large flathead screwdriver, bottle opener, fine edge knife.
Gerber MP600 have an additional lock option on their tool which is made up of plastic you can use that tool while you are working with the other.
While Gerber MP400 is in silver colour with weight 5.9 ounces having only 3 number of pieces they called them multi-tool but as compare to Gerber MP600 this model is having fewer tools o competitively they work less then Gerber MP600 and their tools are also used less in the count.
Here few related multitools item you can check it out maybe its make your work easy

Gerber Suspension Multi-Plier [22-01471] Check Now

RoverTac Multi-Tool Camping Check Now

DEWALT 20V Max XR Oscillating Multi-Tool Check Now
Final Conclusion
How would I know whether I have a Gerber MP400 or MP600? This might be a simple question we could answer all the time. To make it clear among the massive audience we decided to to answer this question with the very simple explanation. When you closes your tool, measure it's length in inches. If it is 4.5 inches, then you're having a Gerber MP400. If your tool is a little longer than 5 inches, you likely have a Gerber MP600.
When you look at Gerber mp400 and MP600, the MP400 and the MP600 in great detail it is clear to see that they are made up of highest quality and are highly dependable. This is backed up by Gerber's lifetime warranty on Gerber mp400 and Gerber MP600 of these particular models. It's no more a problem to think about which model is the perfect because you will be having a multi-tool that can handle versatile jobs you put its way. The thing to be considered is that why you need this multi-tool? Like what would you need to do with it? If you are looking for one that is more compact to easily fit in your pocket but do not mind having fewer tools at your disposal, then go for the MP400. However, if you like to have a trendy features repairing suite with you to carry everywhere and you don't have any problem with its slightly large size, then you should go for Gerber MP600 instead.
If you need any more information, please feel free to comments here. Also, you may tweet or mail us. We will assist you as soon as possible.