When you think to list your home in the market, the first thing that comes to your mind is that how to increase your home's value? Even if you need some improvement in your home and appliances. Then there are many variations to do that ensure the quality of your house. Increasing a home's value is very necessary to find a perfect buyer but you may not be aware of the effective tips and tricks to make your house demanding.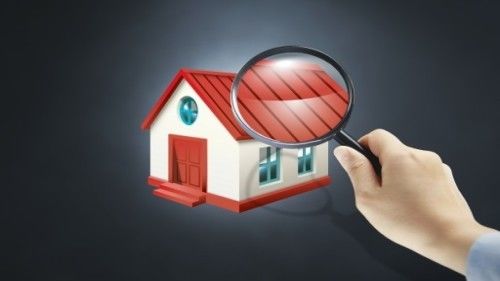 However, sometimes you may be out of budget to afford expensive ideas that's why we have explored the 30 best ways to increase your home's value even on a short budget. Let's move to them.
1. Hire an Interior Designer
This is a very friendly suggestion if you are looking for reasonable ideas. Ask the realtor or designer to visit your home and discuss your requirements with him/her. A good designer will open up all the aspects to make your home more valuable. Usually, the designers charge for the visit and consultation but if you have someone professional in your family or friends then you might get it done for free.
2. Paint your home
Interior and exterior paint is a very important task to make your place attractive yet valuable. it is the most affordable variation to make your room fine-looking. But remember to choose bright and neutral colors instead of choosing dark and heavy colors. Neutral colors attract more people and they look comfortable. This is a very simple task which can also be done by yourself.
3. Setup a garden
If you don't want to sell your habitation but to improve. Set up a beautiful garden at the entrance of your place. However, gardening takes time to get ready and mature. Some of the seasonal flowers can fully grow in a very short time so, choose the seeds to plant accordingly. Moreover, the fully grown trees are the essential source of cooling and ultimately they're beneficial for your health. Fully grown trees will reduce your cooling costs up to 40 percent.
4. Low Maintenance Gardening
No doubt that the colorful and seasonal flowers attract more people but some of them require very high maintenance which cannot be feasible for everyone. So, make sure to get the drought resistance plants or the domestic ones to provide them a very little maintenance. These type of plants doesn't require much of your effort but provide you with a fast-growing green garden.
5. Improve Your kitchen
The ultimately most essential way to improve your home's value is to update your kitchen and kitchen appliances. Get a water filtration system for your kitchen. It will not only filter your water but also it will save your money to buy filtered bottles from the market. Good water filtration systems work for years and years. It is not that expensive idea but you can say it is a mini luxury to the habitation. Moreover, you can update other kitchen appliances such as cabinets, fridges, countertops, and sinks.
6. Improve the environmental quality of your home
The environment of your house is directly linked to the inside air quality of your place. Air quality is not only confined to the weather conditions but it may have affected the old carpets of your floor. They might have air pollutant particles and allergens which can easily pollute the air. To make sure that you're safe from this, get your house a professional company to inspect the air and environmental quality of your home. If your place is polluted, then you should choose some organic methods like laminating or marble to place a floor instead of choosing carpets. They are easier to clean and they can give a fresh look to your place every time.
7. Keep tools
Keeping home improvement tools can never make your home looks incomplete. There are tons of things that can damage and we have to fix them urgently for which we cannot call the home improvement team every time. For example, power tools are the most demanding home improvement tools because they help to fix your cooking appliances, gardening, sanding, painting, and many more. Similarly, for easy tasks, you can have manual or hand tools to complete your home improvement tasks. You also should have household tools, measuring tools, miscellaneous tools, and cutting tools. Last but not the least, to organize all these tools you should have a tools organizer.
8. Update your bathroom
When it comes to the bathroom, the updated savage system is the most important aspect to increase your home's value. Furthermore, you can remodel your bathroom by demolishing your bathroom fixtures and installing new fixtures. They can include bathroom tiles, washbasin, walls, taps, and showers. You can renovate your bathroom by yourself if you have power and fitting tools. It will save you money.
9. Cleaning and decluttering
Cleanliness is very important for home improvement from the beginning. Cleaning and decluttering are very productive in both cases. If you want to sell your home, then it is a very plus point because buyers love to buy a clean and fresh-looking house. But if you are not leaving your place then it is still essential for you to explore and use your space. Moreover, this is an inexpensive process but you have to do a lot of hard work.
10. Update the exterior doors
Doors always leave the first impression of your place to the people. If you will make them beautiful, they will appeal the more people. The front door replacement can work wonders in home improvement. Choose a sturdy and heavy-weighted material with the contrast of your house color. Add some other decorating elements to make your front entry attractive. You can place entrance hardware like porch lights, mailboxes, door knockers, and many other things to enhance the quality of the property.
11. Make your rooms larger
Gone are the times when people love to fill their rooms with big and antique furniture. Now all they want is the minimum amenities. You can replace the heavy-hanging window clothes with shutters or window clings to get the sunlight in your room. Moreover, the paint of your room directly affects the value, so you should paint your walls with neutral and bright colors. Add a large wall mirror to your room, it will increase the size of the room dramatically. It is recommended to remove all the old furniture and clutter from your room instantly to avoid wood dust and termites.
12. Add some aesthetics to the home
Giving garnishing to the home is the ultimate method to increase your house value. You can add a decorative roof fan, led lights, aesthetic clocks, furry rugs, Table lamps and many more. For the drawing-room, you can add the sceneries and wall art with the lamps. For the dining room, you can add scented candles and beautiful cutlery. For the lounge, you can take some cushions and decorative bowls, and plates filled with artificial petals. There are many more to explore for the decoration.
13. Keep your home maintained
Every place requires full maintenance to increase its value. You can start by inspecting all the areas of your house and noting down all the problems accordingly. Like where you want to repair? Where do you need upgrading? And more like that. Then take out a day from your routine to manage your inspected list. If you don't get time to complete the tasks. You can hire a handyman too. He will do all the maintenance and repairing very quickly. Keeping your place well maintained can eliminate most of the problems you face during the selling of your property.
14. Hiring an Organizer
To organize your residential place well requires a professional service. Hire a professional organizer to set up the various rooms of your house in a professional way. He will look up at your place and will quickly organize all the appliances, fixtures, and decorations. As a result, your house will be clutter-free and will look like a mini palace that is well organized with everything perfectly placed.
15. Maintain the temperature of your home
If it is a summer day outside then you should have a cooling temperature inside your house so, the visitors will feel comfortable. for the air condition, you would be needed the best splits or air coolers. If it is freezing outside, then you should have a warm temperature inside the house. The electric heaters can make your house effectively warm. You can adjust them according to your needs and requirements. Maintaining the temperature inside the house impacts the most in increasing the value of the house.
16. Replace the old rugs and carpets
Have a look at your soft flooring. It's time to upgrade it. Old rugs and carpets disgrace the value of even a well-settled house. Moreover, if you have children at your house then you might have stains or worms on them. You should replace them all but if you don't have that excessive budget then you can start replacing your rugs and carpets one by one according to the rooms. Replace the one that you use most.
17. Maintenance of Lawn
The lawn is the beautiful yet comfortable corner of every residence. The lawn is the first impression for the visitors so it should be well maintained and clean. Overgrown plants and exceeded bushes can make your home look horrible that can affect the home's value. Hire a lawn service company to tame your jungle will never cost you too much but it will make your lawn a beautiful garden. They will trim the plants and bushes, will sow the new seeds, and will shape the hedges. Now your messy jungle will look like a fairytale garden that will appeal to the visitors and enhance the beauty of your place.
18. Clear your ceilings
Due to the environmental moisture, your roofs can require maintenance. You can repair them by using popcorn texture. It is a very popular method to repair ceilings for years because it's cheap and long-lasting. If any area of the popcorn ceiling gets damaged, you can easily recover it quickly. Moreover, you can easily remove the popcorn from the ceiling by using any kind of flat taping knife. The material you will require to apply popcorn texture is the acoustic texture spray. The required tool is only a plastic sheet.
19. Repair the chimney
The chimney adds more value to the house because it is a quick method to let out the steam, odor, or gaseous generated during cooking and restore the natural air. Look up your kitchen chimneys, if they are not working properly then they require proper maintenance. You can start by taking off the useless material outside the chimney. If you have an only brick or crack in a chimney, then you can fix it by yourself. But if there is a big problem with the chimney then you should hire a professional to fix the problem. It would not cost you too much.
20. Set Outdoor kitchen for the summers
Setting up the outdoor kitchen in the summers gives your home absolutely good vibes. You can enjoy outdoor BBQ and many more during summers. It is a new trend to add a kitchen to your rooftop or backyard.
21. Add innovations to your kitchen
Make your kitchen advance bring more value to your house. In the updated era where everything is getting smart, there are a lot of kitchen appliances that also have advanced. For example, you can add the electric meat slicer, outdoor fridges, electric juicer, and many other incredible inventions. They will not just increase your kitchen value but will also work efficiently. These appliances will save your time and effort. These are the most recommended upgrades to the kitchen. If you are a kitchen lover, then you should go for them.
22. Observe Modules
Gather the property improvement ideas and references from different sources i.e. magazines, websites, and catalogs. Follow the residence improvements bloggers and influencers. Follow their strategies. Search about the tips and techniques to increase your property's value. Print out the photos and start your to-do list. You can do it all by yourself if you have a tight budget. You just have to buy a few essentials to start with your tasks.
23. Organize Your Roof Top
No matter if your rooftop is up over four or forty stories, it is still going to be hot in the summers. The direct sunlight in the summer can make your home extra hot. However, the setup of shades or canopy stands will not only beat the heat but also increase the value of your residence. The rooftop is the foremost and large area of the house and it can be decorated well to enhance the value of the house. You can add the lights in the form of taper candles or lanterns to make it beautiful. Moreover, you can add some greenery to your rooftop. The flowery green pots and patches can make it more adorable.
24. Install a new closet
Installing a new closet will excitingly increase your home's appeal, value and will make your space productive. The generous walk-in closet is the most appealing installment of the house. Beyond the buyer's appeal, a good and new closet helps to bring joy to the house. The value of the place has a very big impact on the spacious closet because it makes the space more organized and looks pretty. If your budget is low, then you can remodel your old closet. You can do it on your own if you have home improvement tools.
25. Organize Your Garage
No doubt that the garage is the ultimate part of your house. It still impacts your residence's value. To make your garage space productive, go for the customization. Only keep the tools that you might be needed. Extra things can make it a mess. Keep a cupboard to organize your accessories and color pallets. Paint your garage in dark colors.
26. Organize Your Laundry Room
Mild your laundry room and remove all the clutter. Organize your clothing. Fix the area, deep cabinets and cupboards to store all the cleaning essentials and tools. If you have a small space, then you should go for the folding iron table. Organize your spinning racks. If you are looking to organize the laundry more deeply and professionally, then you should customize it all the way. Adding a customize laundry by managing your space puts extra value to your place.
27. Choose the right furniture
Furniture is a great source to provide the quality to increase your home's value. But not every piece of furniture can be fixed in every house. In this case, you can go for customized furniture. Make your furniture according to your needs and requirements. It is recommended to make the type of furniture that fits in any room flawlessly. Customized bed sets, dining sets, cabinets provide more finishing and styling to your space within your budget.
28. Organize Your home office
If you have your little office at your residence, then it is also a part of your house and it also needs perfect organization. Organize your files, office tools, and daily essentials. No matter you work daily or occasionally in your office, you still need a laptop or PC along with an office table. Paint your office neutral with white or ash-white color. Decorate it with some wall hangings and office appliances. Everything should be well maintained.
29. Organize your hobby room
Your storage space is depending upon your hobby. If your hobby is reading, then you just need one little corner to place your bookshelf with books. If your hobby is something related to sports, then it may require a proper room to keep all your essentials and practice. If your hobby is photography, then you need a full and well-organized room for a studio with all the advanced technologies. The hobby room appeals to the buyers most. The dedicated hobby room incredibly puts more value to your residence.
30. Rearrangement
Ensure that your residential organization attracts visitors and the people feel comfortable within. The fixtures and furniture arrangement should make the space productive and show the purpose of every room. If it is a drawing-room it should look like a drawing-room. If it is a bedroom it should look like a bedroom. If they aren't looking, then they need to rearrange.
Tips to Increase your Home's Value
There are a few more to-do tips to follow that can enhance your house value quickly.
Always keep your house clean. Passive clutter can leave bad effects on the floor or the walls.
Do fumigation every 3-6 months to avoid any kind of insects or diseases.
Lighten up the entrance of your house and the outermost visible parts of your house.
Keep your house well maintained and if anything got damaged, repair it instantly. Don't leave it on tomorrow.
Keep your house always ready to show. It means once you listed down your home to sell it, make sure to keep it well-organized anytime because buyers can visit you at any time.
Conclusion
In the end, we have concluded that home improvement is not that easy but if you have dedication, then it's not a big task for you. To improve your home, there are three must-have things. The one is; time, the second is; dedication, and the third and last are the high-quality home improvement tools.
If you have the above things, then you can save thousands of dollars by doing the tasks yourself.
Furthermore, if you need any more info, please don't feel hesitation in write or tweet us. We will support you shortly.